Book Reviews
Wisdom From All My Teachers:
Challenges and Initiatives in Contemporary Torah Education
Edited by Jeffrey Saks and Susan Handelman
Urim Publications and ATID, Jerusalem 2003
---

http://www.thejewishweek.com/bottom/specialcontent.php3?artid=672
Opening Chapters (Jan/15/2004)
New books on Jewish education help educators, parents and those who just want to learn.
Sandee Brawarsky - Jewish Week Book Critic
One of the titles of a new book on Jewish education - To Study and to Teach - is really the theme of several thoughtful books about teaching that have recently been published. From different perspectives, the authors and editors of these titles raise pressing questions and issue challenges to the community.
Written by Americans and Israelis, these are books that understand the urgent importance of Jewish education, take seriously its teachers and students, ground the issues in Jewish values and urge deep thinking about its practice and its future. They explore teaching and learning, philosophical approaches, creative methodologies and policy implications.
Intended for professional and general readers, these new books are useful to teachers, from Sunday school through university, to parents and to all those involved in adult Jewish education.
Textual Knowledge: Teaching the Bible in Theory and in Practice, by Barry W. Holtz (JTS), is a concise, well-written book about conceptualizing the Bible as subject matter, drawing upon research in the field of general education, biblical scholarship and literary theory.
Holtz, a professor of Jewish education at the Jewish Theological Seminary and author of several books including Back to the Sources: Reading the Classic Jewish Texts, has been a teacher most of his adult life. Here he focuses not on curricular topics but on ideas involved in teaching the bible - larger issues of purpose, theories of teaching, and moving from theory to practice.
He writes, "This book is called 'Textual Knowledge' because I believe that dealing with the issues of a teacher's knowledge of the subject matter and the relationship of that knowledge to both teaching goals and instructional methods is the most important starting point to improving pedagogy - making it deeper, richer, more reflective and more powerful for students."
Wisdom From All My Teachers: Challenges and Initiatives in Contemporary Torah Education, edited by Rabbi Jeffrey Saks and Susan Handelman (ATID/Urim), is a collection of 20 essays directed to educators, parents and policymakers. The contributors are a diverse group of innovative Jewish educators, men and women, some who are new to teaching and others who are among the leading figures in teaching Torah.
The writers share a deep concern for these issues and for those whose lives will be impacted by their teaching. Among the essays are "Knowing vs. Learning: Which Takes Precedence," by Rabbi Norman Lamm; "Toward Ahavat Hashem: Art and the Religious Experience," by Rabbi Chaim Brovender; "As Gardeners in the Garden of God: Hasidic Thought and its Implications for Teacher-Student Relationships," by Rabbi Asher Friedman; "Historical Perspectives in Talmud Teaching." by Beverly Gribetz; and "The Post-High School Year in Israel: Parent-Child Relationships and Religious Growth," by Dodi F. Tobin.
Both editors are involved with the Academy for Torah Initiatives and Directions in Jerusalem: Rabbi Saks is the academy's founding director and Handelman is a member of the faculty, as well as a professor of English at Bar Ilan University.
Learning to Read Midrash, by Simi Peters (Urim), provides a straightforward, systematic approach to the study of midrash. Written with sensitivity to language and appreciation for the teachings of the Jewish sages, the book provides interpretive tools for studying Torah.
Peters distinguishes between midrash halacha, the body of legal teaching derived from the Torah text through midrashic methodology, and midrash agada, the interpretive and homiletic teachings derived from the narrative portions of the Torah. Her focus is mainly on the latter, looking at both parables and stories.
Among the biblical stories Peters explores are the binding of Isaac, the relationship of David and Bathsheba, and Moses at the burning bush. Peters, who lives in Jerusalem, is on the faculty of several institutions including Nishmat-the Jerusalem Center for Advanced Jewish Studies for Women, ATID and Darchei Bina Seminary.
In Visions of Jewish Education, edited by Seymour Fox, Israel Scheffler and Daniel Marom (Cambridge), leading scholars present different models of ideal Jewish education for contemporary times, providing philosophical underpinnings and practical concepts. The book is an outgrowth of the Visions of Jewish Education Project, a program of the Mandel Foundation that develops educational visions in a range of settings.
The editors write: "This book represents an effort to deepen and broaden the enterprise of Jewish education by eliciting variant visions of its rationale and import, relating educational activities to their bases in the learning of the past and in reflective anticipation of the future."
Contributions come from Isadore Twersky, the late historian and scholar of Jewish thought; Menachem Brinker, scholar of Hebrew literature and philosophy; Michael Meyer, historian of Judaism; Michael Rosenak, philosopher of Jewish education; and the book's editors, Fox, founder and director of the Visions Project and professor of education emeritus at the Hebrew University; Scheffler, professor of education and philosophy emeritus at Harvard; and Marom, associate director of the Visions Project and a senior researcher at the Mandel Foundation.
To Study and to Teach: The Methodology of Nechama Leibowitz, by Shmuel Peerless (Urim), provides insight into the teachings, teaching style and the personal qualities of one of the most influential 20th century Torah scholars, known as "the teacher's teacher." This is the first time that Leibowitz's singular approach to Torah instruction has been comprehensively and systematically presented in one work, making her teachings and methods accessible.
The material in the book is extrapolated from her writings, lectures and study sheets. Many Leibowitz students were themselves teachers of Torah, and her style was to have all those in her shiur, or class, actively involved in the learning. Leibowitz opposed rote learning and believed that true learning "takes place only when students are engaged in a thought provoking process of analysis."
Leibowitz urged teachers to follow five practices, which are useful points: not to lecture, not to allow students to write while the teacher is speaking, to provide an introduction to the material to be studied, not to ask students factual questions (or any questions where the answer is obvious from the context), not to use a repetitive lesson structure.
Peerless, who studied with Leibowitz for several years, is the director of the Center for Jewish School Leadership at Bar-Ilan University's Lookstein Center for Jewish Education in the Diaspora and co-author of Studies on the Haggadah from the Teaching of Nechama Leibowitz.
---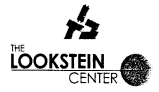 Reviewed by Shalom Berger
ATID, the Academy for Torah Initiatives and Directions opened its doors some years back with the expressed intention of raising the level of dialogue among young Jewish educators, giving them the opportunity to actually think about what they have chosen to devote their lives to. (Full disclosure: I acted as a mentor for a number of ATID fellows, including one whose project appears as an article in the book under review.)
In its first few years of existence, almost 50 young educators participated in their fellows programs, producing a wide range of thoughtful commentary on contemporary Jewish education, which are available on-line at http://www.atid.org/journal/journal.asp. This volume takes some of those projects and combines them with articles by leading practitioners and thinkers in the field of Jewish education, making up an insightful, multi-generational picture of the discipline today.
The book is broken into six sections, including "Meta-Reflections on Torah Education" with articles by Rabbis Norman Lamm and Aharon Lichtenstein, "Torah Education and Personal Development" with articles by Steve Bailey and Joel Wolowelsky, and "On the Study of Talmud" with articles by Avi Walfish and Beverly Gribetz. For the full table of contents, see http://www.atid.org/publications/bookcover.asp.
Every anthology is bound to have some articles that catch your eye and others that are less inspiring. My years as moderator of a discussion group for Jewish educators has taught me that there are issues that are not of great interest to me, yet are of great relevance to others. There is something here for everyone concerned with Jewish learning and teaching today.
Here are a few brief words about some of articles that I found to be of interest.
Avi Walfish's "Hermeneutics and Values: Issues in Improving Contemporary Talmud Teaching" comes as a relief to those of us who toil in the classroom and find that the new methods that are often suggested in the hope of getting students "interested" in Talmud study suffer from the age-old malady of "throwing the baby out with the bathwater". With the use of specific examples, Walfish suggests three central goals that can connect students with Talmud:
Emphasizing values and spiritual concerns;

Pointing out stylistic and literary qualities of Talmudic texts, and;

Honestly grappling with the methodology of the Talmudic text itself (hermeneutical principles).
By successfully developing sensitivity to these goals, Walfish argues that the teacher can inspire the students to develop a respect for the study of Talmud as well as for the internal logic of the Talmudic discussion.
Yitzchak Blau's "Redeeming the Aggadah in Yeshivah Education" appears in the section entitled "Curricular Deliberations". It could easily have been included in the section that focuses on Talmud study. Many a Gemara Rebbe spends sleepless nights deciding whether to read-and-translate the upcoming Aggadic portion of the Gemara or to simply skip it and continue with the next sugya. I recall my own excitement upon discovering Rav Kook's Ein Aya on Massekhet Berakhot, a find that changed the pace and direction of my class for an entire year. Blau argues that the text of the Aggadah itself should act as an opportunity for discussion of contemporary moral and ethical issues within the context of a Gemara class, rather than relegating such discussion to a Jewish philosophy class where English articles by contemporary thinkers are usually the springboard for discussion. Blau presents seven sample Aggadot, and, while admitting that commentaries on the Aggadic portions are not always readily available, he calls upon the community of educators to collaborate on producing curricular materials that will redress the situation.
Yoel Finkelman's "Virtual Volozhin: Socialization vs. Learning in Israel Yeshivah Programs" deals with my two professional loves - teaching Talmud and one-year Israel programs. Finkelman argues that as much as the one-year Israel programs aim to teach limudei kodesh - with a clear emphasis on Talmud study - they are interested in promoting religious growth and commitment in their students. In the interests of accomplishing this second goal, argues Finkelman, the Yeshivot sacrifice skills development, encouraging their students to enjoy the excitement of lomdus, even as they remain unable to prepare primary sources on their own. Finkelman believes that much of the methodology employed in today's Yeshivot is a throwback to the days of European Yeshivot which were dealing with a vastly different population. In conclusion, Finkelman expresses his concern that the standard Yeshivah curriculum does not prepare the students to continue to learn independently nor to deal with the reality that will face them upon their return to a non-Yeshivah environment.
One thing that is clear when reading these articles is the inspiration for so much of the contemporary world of Jewish education. Of the twenty articles, fifteen of them refer to either Rabbi Joseph B. Soloveitchik or his student and son-in-law Rabbi Aharon Lichtenstein (this includes one article written by Rav Lichtenstein, and one article entitled "Teaching Rabbi Soloveitchik's Thought in the High School Classroom"). Far from making this collection one-dimensional, it attests to the broad impact that Rabbis Soloveitchik and Lichtenstein have had on their contemporaries and students, which points to the importance of ATID's ultimate goal – to produce thinking mehankhim and leaders.
To give a sense of the value that I place on the articles in this volume, I have already referred Lookjed readers to two of them (Chaim Brovender's "Towards Ahavat Hashem: Art and the Religious Experience" and Joel Wolowelsky's "Religious Counseling and Pesak Halakhah in a Yeshivah Setting") as a basis for on-list discussion.
For purchase information, see http://urimpublications.com
---

AJL Newsletter (February/March 2004)
Association of Jewish Libraries
Wisdom From All My Teachers
Reviewed by Nira G. Wolfe, Highland Park, IL
Judaism promotes Torah study as a way to reach Torah knowledge and a process leading towards the development of independent learning skills, love of study, and the observance of the commandments. Among the mitzvot, "the study of Torah outweighs them all."
Wisdom From All My Teachers brings together the ideas of twenty contemporary Jewish educators (fourteen men and six women) regarding the present and the future of Talmud Torah. Contributors express views of Modern Orthodoxy, Orthodoxy, Chasidism, and other developers of Judaic Studies curriculum innovation. The book is divided into six parts: Meta-reflections on Torah education; Torah education and personal development; On the study of Bible; On the study of Talmud; Curricular deliberations; and Yeshivah study in Israel.
There is definitely a trend to integrate general education as a tool in promoting Jewish education. Among others included in this text: Rabbi Chaim Brovender shows that there is a place for serious study of fine arts in Orthodox schools. Dr. Steve Bailey implements Lawrence Kohlberg's universal model of moral education into Jewish Day Schools. The Jewish heritage is the main source for promoting spirituality and ethical values. Erica Brown reflects upon religious language and modern sensibilities in adult education classes, and Dr. Dodi Tobin considers implications of religious growth post-high school year in Israel.
Saks and Handelman present a significant pedagogic tool for Jewish educators seeking new methods to fit the changing world. All essays are well written and documented with accurate footnotes. Wisdom From All My Teachers will interest all who are involved with Jewish education. It should be part of all academic Jewish collections, as well as Yeshivot, Seminaries, Day Schools and Synagogue libraries.
---

Review:
Wisdom From All My Teachers:
Challenges and Initiatives In Contemporary Torah Education
Posted 3/31/2004
By Jeffrey Saks and Susan Handelman, Eds.
Publisher: ATID and Urim Press
Reviewed by Prof. Oscar Mohl
It is rare to find a book notable for its area of concern, its contributors, its sponsorship, and its publisher. But Wisdom From All My Teachers rates high on each level.
Books on religious education tend to be full of platitudes, but this one is packed with 20 creative and insightful explorations of such important topics as the nature of Torah study and its relationship to the love and awe of G-d, personal moral development; the role of worldly wisdom in Torah education; the cultivation of the student's soul; the challenges of teaching students or adults who do not fit into the mold of the traditional curriculum; deliberations on the teaching of Talmud and Bible to this generation; the use of philosophy and aggadah in the yeshiva curriculum; and the place of the Israel experience in shaping the religious personality. Here is food for thought for all of us who want to think seriously and creatively about the important issues in contemporary Jewish education.
Just as the topics are first-rate, so are the contributors. Roshei Yeshiva Rabbis Chaim Brovender, Norman Lamm and Aharon Lichtenstein provide important hashkafic overviews. Seasoned professionals like Erica Brown, Shalom Carmy, Beverly Gribetz, Gilla Ratzersdorfer, and Joel B. Wolowesky tackle specific educational issues with insight and erudition, as do other equally engaging but lesser-known educators Their discussions will surely provide a springboard for deliberators that can only enhance Torah education in our contemporary setting.
The book was sponsored by ATID: The Academy for Torah Initiatives and Directors in Jerusalem. ATID was founded in 1998 by Rabbis Chaim Brovender and Jeffrey Saks as a center for professional training, resource development and policy planning for Torah education. It has quickly emerged as a center for serious discussion of important issues in contemporary Jewish education. Rabbi Brovender has long been recognized as one of the creative voices in Jewish education. The whole explosion of advanced Torah education for women can be traced to his original and courageous pioneering efforts decades ago. In this volume, he takes up a fresh question: the role of the fine arts of yeshivah education.
The handsome volume was published by Urim Publications, a new Jewish publishing house that is quickly setting a standard for excellence in the quality and importance of the volumes they put out, and the care they take to present their significant material in attractive and well-crafted volumes. It shall be interesting to see it emerge as a new major resource for contemporary Judaica.
Wisdom From All My Teachers combines erudition with deep concern for the challenges facing the field of Jewish education in the contemporary world. It should be read by all laymen and professionals who want to deal with these challenges in sophisticated way.
---

JEWISH BOOK WORLD (Spring 5764/2004), p. 14.
Wisdom From All My Teachers: Challenges And Initiatives In
Contemporary Torah Education
Jeffrey Saks and Susan Handelman (Eds.)
Urim Publications; 2003; $28.95; 399 pages
ISBN: 965-7108-56-X
Review by: William Liss-Levinson, Ph.D.
"... teachers must know that their task is to educate and reveal children of the Lord and giants of Israel. They must see the children sitting before them as great souls still immature; their task is to get them to grow and flourish. A teacher is a gardener in the garden of God... " (Rav Kalonymous Kalman Shapiro in his [translated] A Student's Obligation, cited in essay by Asher Friedman, subtitled "... Hasidic Thought and Its Implications for Teacher-Student Relationships ").
It is within this context of a sacred mission that the two editors developed this volume consisting of twenty essays. The book is an outgrowth of work begun by ATID – the Academy for Torah Initiatives ad Directions in Jewish Education in Jerusalem. Both editors have been intimately involved with ATID – Saks as a co-founder and Handelman as a member of the faculty and academic board. All the contributors are profoundly and passionately committed to elevating the quality of Torah education to a level that is commensurate with its lofty imperatives. In general, the essays are very interesting and thought-provoking, and several are extremely noteworthy.
Chaim Brovender's essay, "Towards Ahavat Hashem: Art and the Religious Experience, " boldly outlines the possible role of art as a part of the formal Torah curriculum. Yael Wieselberg's "Awe, Love and Attachment: Religious Development and the Maharal of Prague, " contrasts some contemporary academic approaches to Torah study with the Maharal's notions that hokhmah (wisdom) must not only lead additionally to spirituality but also must result in awe of God. Friedman's essay, referenced above, gives us a glimpse into the application of Hassidic and Kabalistic concepts to the teacher-student relationship. Yael Unterman's "If You Seek Him With All Your Heart: Nurturing Total Individual Growth in Yeshiva. Unterman's call for a new set of additional goals for the yeshiva, to include "... developing a personal relationship with God, finding one's own unique path in Torah and nurturing spiritual completeness. " Beverly Gribetz's "Historical Perspectives in Teaching Talmud, " makes the case for an approach that would give students a far better framework for understanding and appreciating the development of the Talmud itself and the Halachic process in particular. In a courageous essay, "Walking Before Running: Towards a More Practical Judaic Studies Curriculum, " Gideon Rothstein suggests that rather than the traditional Talmud-dominated focus, we might achieve a greater good for the overall Jewish community by focusing on what he calls "Educating for Jewish Adulthood. " In "Virtual Volozhin: Socialization vs. Learning in Israeli Yeshiva Programs, " Yoel Finkelman tackles the issue of the now commonplace post-high school year [or two] of study in Israeli yeshivot and proposes that a more skills-oriented curriculum should be considered.
This a serious book for those who are willing to grapple with a wide range of educational and pedagogical issues that are confronting the Orthodox world, with obvious broader implications to Torah education even from other denominational perspectives. I would hope that this volume is only a beginning for the editors and ATID.
William Liss-Levinson is Vice President of Business Development for Castle Connolly Medical Ltd., a consumer health research, information and publishing company. He has a Ph.D. in Education and has been exposed to a wide range of formal and informal approaches to Jewish education over the course of his life.
---

AUSTRALIAN JEWISH NEWS
So much of religious literature is detailed focused; it's a real joy to engage with the broader thoughtfulness of this volume collected from the perspectives of contemporary Orthodox educators. The writers tackle such issues as teacher-student relationships, religious counselling, teaching values and the post-high school year in Israel, each essay rooted firmly in text but not limited by it. It's great to know Torah education is producing thinkers of not only intellectual but spiritual depth. Let's hope it is taken up by rabbis and teachers at all levels.